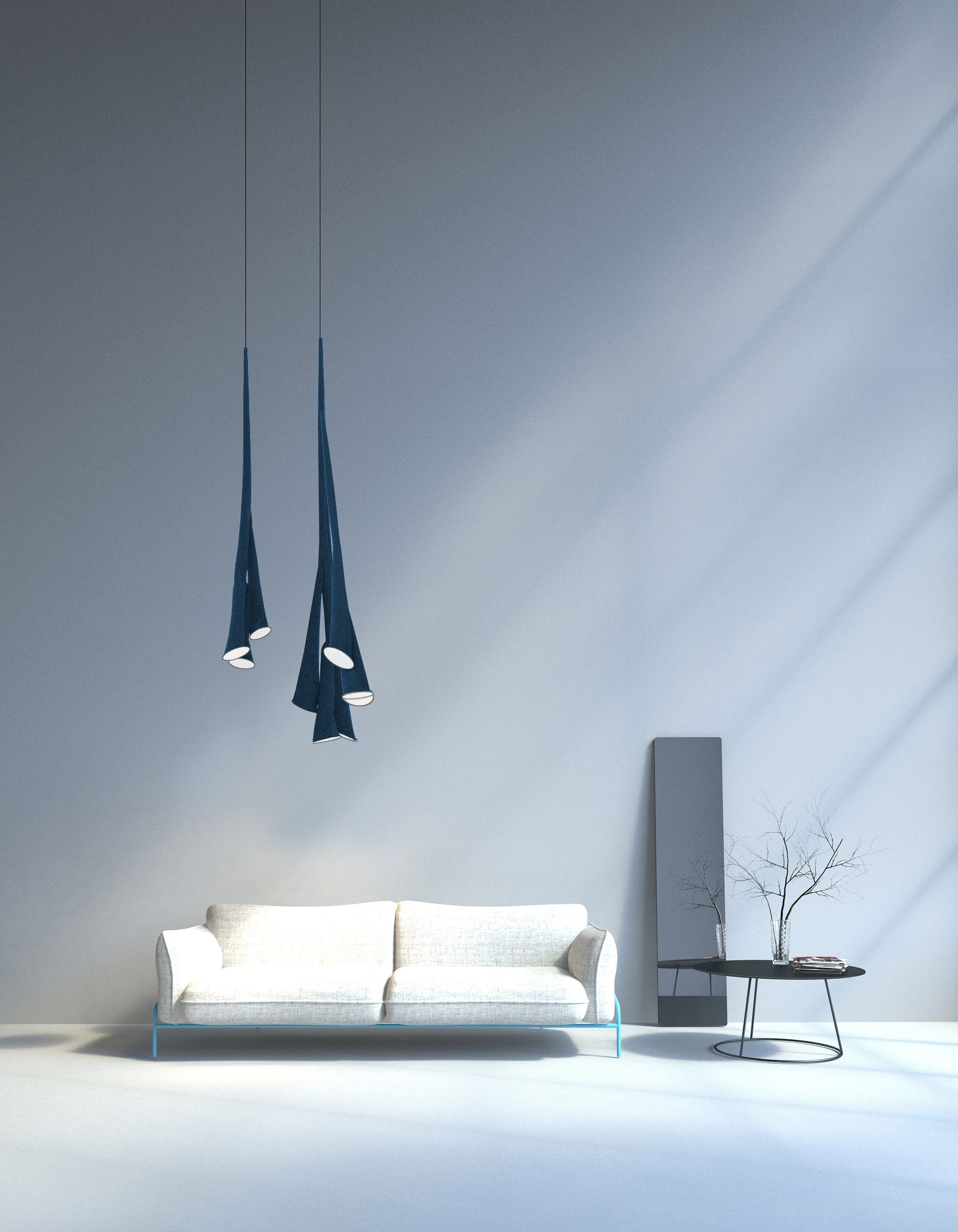 - Plantlike
- Textile tactile, 3D-knitted textiles 
- Emotion
- Soft & warm
We always wanted to work with an 3D knitted "Lampshade" which comes in one piece out of the knitting machine. We started this idea with the OLED technology a few years ago and modified it into the LED technology.
The idea is to bring an ambient light with a warm feeling and soft touch. The light shines from the inside through the fabric. It fades out from the light source to the ceiling inside the fabric. The main light is a downlight changeable from widespread to spot light.
Designed as one single, a two armed and a three armed Version. A rather timeless than trendy "outfit". The lamp fits to all kind of interiors and designs. From classic to modern. The only need is enough space to the ceiling.